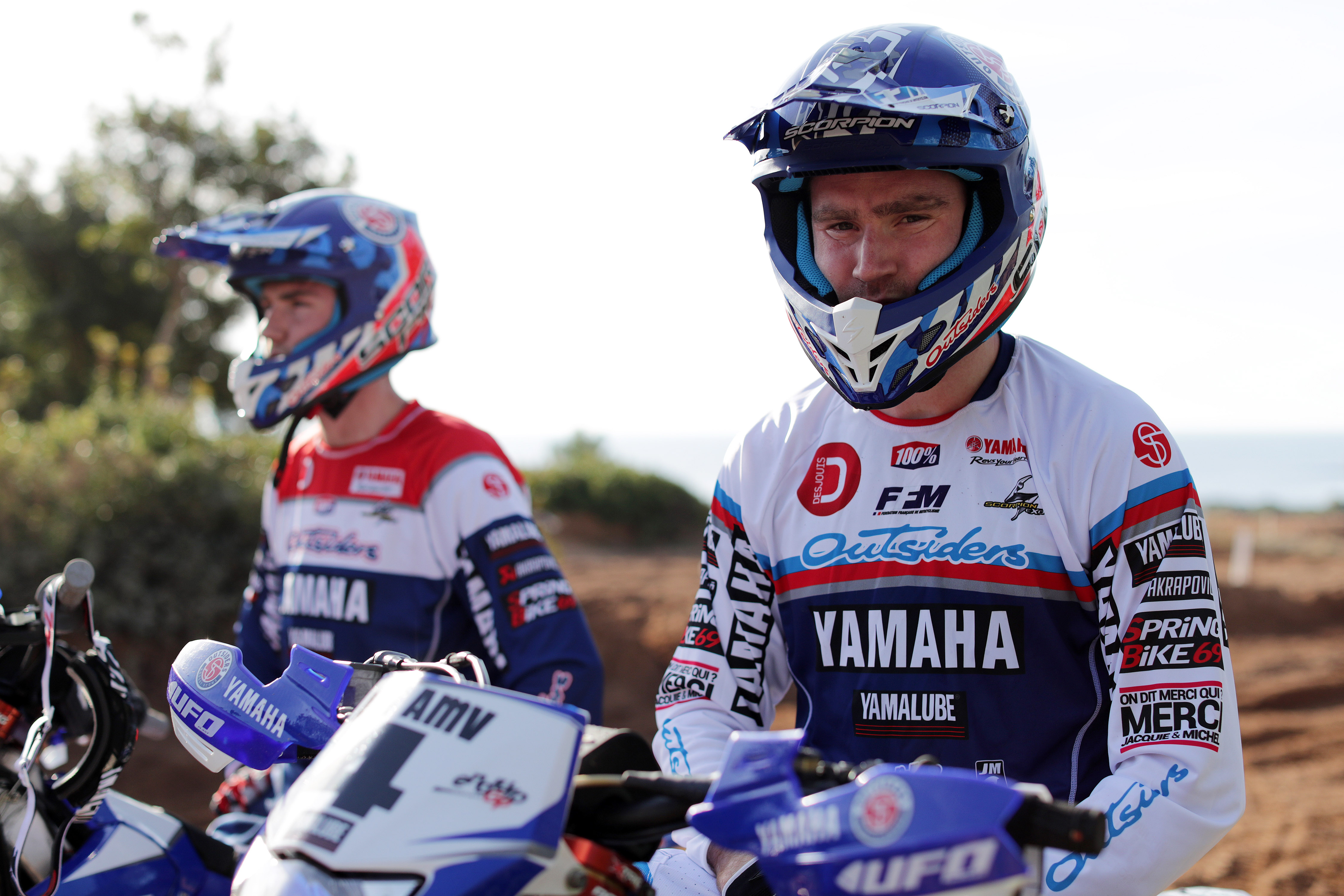 Outsiders Yamaha Official Team Enduro
Restoring Yamaha's status as a key player in the FIM Enduro World Championship during 2016, the Outsiders Yamaha Official Enduro Team are Yamaha's official representatives in both the EnduroGP and Enduro 2 classes of the 2017 series. Wrapping up their debut season of EWC competition with two class victories and an impressive total of nine podium results, the team has formed a solid rider line-up for 2017 with France's Loïc Larrieu and Manxman Jamie McCanney set to battle for top honours in their respective EnduroGP and Enduro 2 classes.
For a second consecutive season the Outsiders Yamaha Racing Official Enduro Team is managed by Marc Bourgeois – a former international enduro racer with a long and successful association with Yamaha. Starting in 2005 Marc enjoyed a solid career collecting a total of 15 podium finishes in the Enduro World Championship. For 2016 he was appointed as Team Manager of Yamaha's Official Enduro team. Remaining in charge of Outsiders the Yamaha Official Enduro Team, the highlyexperienced Frenchman continues to offer his knowledge to benefit the team's two riders.
Relying on the vast experience of Technical Coordinator Yann Lozano - a GP mechanic who's worked with some of the greatest names in the recent history of motocross - the team will attack the 2017 season with two Yamaha machines. Continuing the development of their WR450F for EnduroGP competition, they will also introduce their version of the WR250F racing machine – a project they've been working on since 2014.